Salsa classes Bristol Tuesday
Salsa classes Bristol Tuesday evenings (8-10pm), followed by freestyle dancing till 11 pm in club Riproar.
Salsa Classes start with a warm up at 8pm sharp. We run two levels of Salsa classes side by side. Doors open 7.45pm. Classes run from 8 pm till 10 pm with a break in the middle.
No need to book lessons – There are no courses, just turn up. Start any week. No partner required. Pay as you go. Please don't bring your own drinks, there is a bar provided. Frequently asked questions
£8 for Salsa classes and dancing (£7 Students with NUS). Join us in this new, fantastic & vibrant club with plenty of floor space to dance the night away!
Riproar
Silver Street
Bristol
BS1 2AG (★ Look out for the Salsa Souls sign ★)

Parking
Some parking on Silver street. A few other options,  NCP car park across the road to the left, (Rupert street) £4 from 6 pm till 2am 24hr. Parking in the Galleries car parking 3 mins walk (£2, 5 pm till 11 pm, normally closes 11 pm) Cabot Circus Parking (shopping mall) £2, from 5 pm till 7am. 7 minute walk to the venue. Free parking on Redcliff street (10 mins walk).
More about the classes
How do I know which level is right for me? (Find your level)
Absolute Beginners/Beginners
Absolute Beginners level (8:00pm till 10pm) two progressive classes with a break in-between. New/absolute beginners welcome every week. The Beginners class really is for people who have never danced Salsa before or have some experience but want to start afresh. The first half covers the basic footwork with some partner-work then the second half progresses to some moves that will help build up your repertoire. Taught by Annabel. Salsa classes Bristol Tuesday
Improver/Intermediate
Improvers/Intermediate level (8:00pm till 10pm) This level focuses on essential turn pattern techniques with a strong focus on leading & following. For people that have been dancing at least 4 months+ (a small assessment is needed before joining the class). Every other week we have an Intermediate class to progress the levels upwards. Taught by Stellan. Salsa classes Bristol Tuesday
Quick links:
Meet the team
FAQ
Social media links:

Sign up to our Email Newsletter for events, offers & updates.
Photos: Salsa classes Bristol Tuesday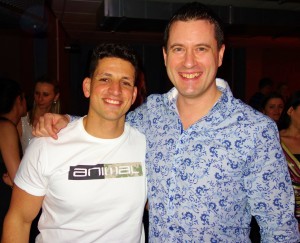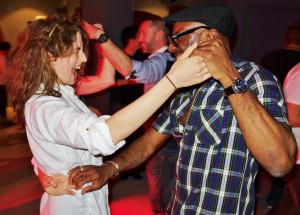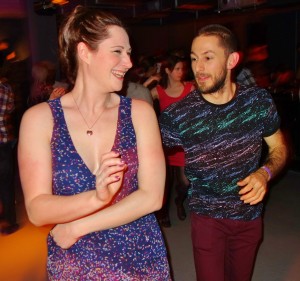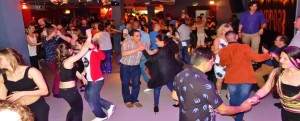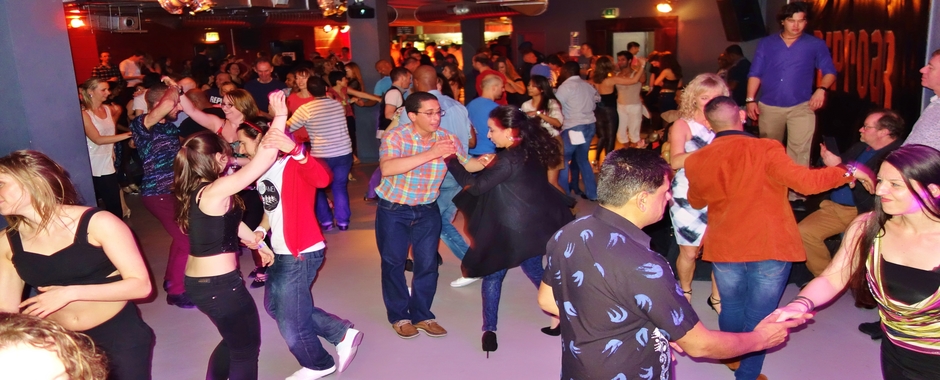 See more photos!