Latin dance workshops & events in Bristol & Bath
Latin Dance Workshops, Bachata & Ladies Styling, Salsa in Bristol & Bath with Salsa Souls.
Bachata Classes
Bachata classes every other Wednesday in Bristol. Salsa Classes start first from 8 pm then……
Bachata Classes start at 9 pm, with three levels of Bachata classes running till 10 pm.
We also run a Friday party (third Friday of each month) dedicated to Bachata classes for all levels. We bring in guest teachers from around the country. See the Friday party page for more info. Friday parties.
To find out when the Bachata weeks are see our Facebook Page or Facebook Group.
More about the weekly Bachata classes
Beginners Mo and Laura, Improver/Int with Stellan & Annabel. No need to book lessons, just turn up. New/absolute beginners welcome every week.
Every two weeks we concentrate on different aspects of Bachata dance including:-
Afterwards, Latin Party from 10 pm till late! Playing.. Salsa, Bachata, Merengue, Cha Cha and Latin tracks. – Latin Dance Workshops
Prices :- £7 Includes 2 classes (Salsa/Bachata) and freestyle dancing afterwards (£6 Students with NUS) £3 after the classes for freestyle Salsa/Bachata dancing till late.
Ladies styling workshop with Annabel Sunday 30th October 2016
The last workshop got rave reviews and so as requested we have put together another ladies styling workshop exclusively for ladies (sorry guys!)
In a large mirrored studio with air conditioning. Facebook event
Timings – 2 till 4 pm.
This workshop is designed to increase your confidence when styling in Salsa & Latin dance.
The workshop will be ideal for Improver's level dancers as well as Int/advanced dancers and is for 2 hours with a small break for a drink. (bring your own drinks)
Workshop starts 2 pm, get there 10 mins early to start on time. There will be two halves, starting with the basics in ladies styling and working up into the second hour where it will develop ladies that have been to previous ladies styling workshops.
Improvers can still attend the second hour but it will be more advanced.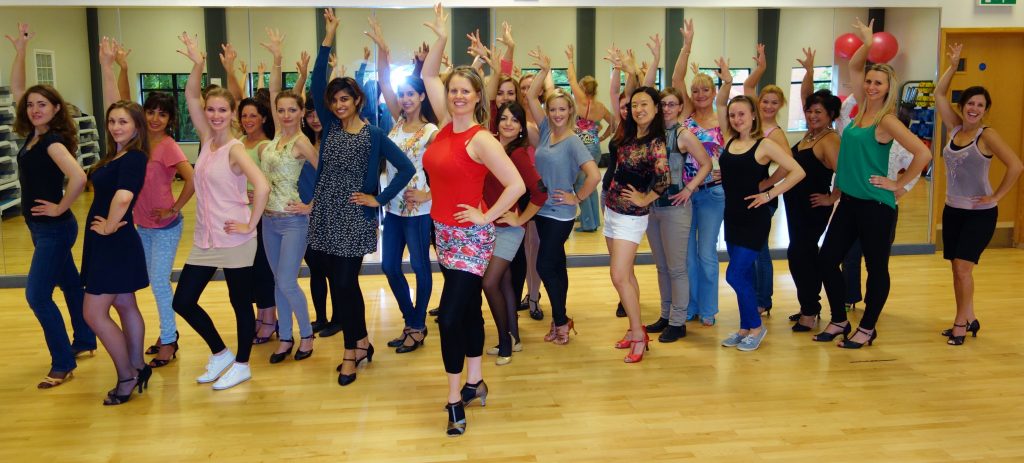 Just some of the things included,
• Arm styling – ideal for partner work and dancing alone (shines)
• Body isolation – using shoulder and hip styling
• Easy ways to spice up your Salsa!
Places can be booked and paid for at any of our classes and party nights. for £15, pre-booking only.
Pay using Paypal.
£2 Paypal fee will be added. If you pay but do not turn up you will not get a refund.
***** Places will be limited to ensure visibility and space. First come, first served! *****
The studio is based in 'Fitness 4 Less' studio.
It's opposite The Galleries (easy car parking) and next to Wilkinson on Union St.
Fitness 4 Less,
13 Union St,
Bristol, BS1 2DF
To find out when the workshops are see our Facebook Page or Facebook Group. Latin Dance Workshops
Salsa Rhythms, Musicality & Timing workshops
A huge part of Salsa dancing is the music of course and to better understand the timing, rhythms & musicality I am bringing two Latin musicians that play in Latin orchestras to help explain what Salsa music & Latin rhythms are all about.
You will be exploring the instruments and looking at the timing & rhythms of where these instruments fit into Salsa music.
Salsa Rhythms
Musicality
Timing on1 & on2
Learn how to play Salsa instruments!
Our two guest Latin Musicians will play the different rhythms separately and together so you can here how they work alone and in unison.
In the second half you will be given the chance to play the instruments and get a deeper understanding of how they fit together in Salsa music yourselves!This all went down really well on our previous musicality workshops and I'm sure that it will do the same again this time, see the videos to see what I mean! – Latin dance workshops
To find out when the workshops are see our Facebook Page or Facebook Group.
Prices :-
£8 (pre-booked) I will be taking bookings at all of our Salsa nights.
£10 on the door (if not sold out, though it usually sells out!)
Limited to only 30 places. First come basis. No guest list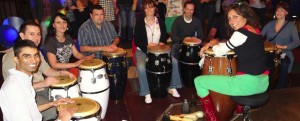 Quick links:
Meet the team
FAQ
Social media links:

Sign up to our Email Newsletter for events, offers & updates.
Photos: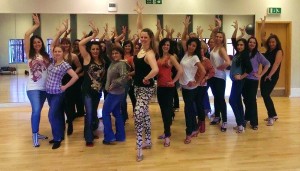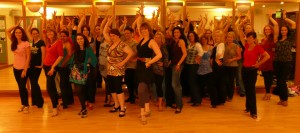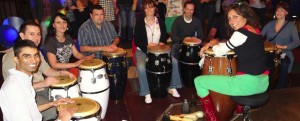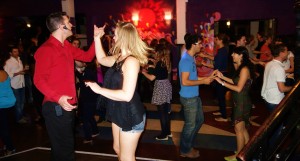 See more photos!