Salsa teachers Bristol & Bath, we also teach at, perform & host events…
Private lessons
Hen parties
Birthdays
Weddings/your wedding dance
Concerts & Corporate events
Work social events
Television work & DJ'ing for events
Christmas parties
Any other celebration you like!
Dance Lesson Gift Vouchers – Find out more
Booking
To book us for any of the following and/or to ask any questions or anything else you have in mind please contact Stellan, Contact Stellan
Please quote Salsa somewhere in the subject line when e-mailing.
Private Lessons
Based in Bristol & Bath we offer private lessons either one-to-one or couples, for those wishing to learn from the absolute basics upwards and would like some private lessons to get them started or perhaps for dancers who already know some steps/moves but would like to polish them up or progress much faster than in group classes. We also offer wedding choreographed dances (see below) The Latin dances offered as private lessons are Salsa, Bachata, Cha Cha Cha, Merengue and Ladies Styling. 
Hen Parties
We also host and teach at numerous Hen parties, including Salsa dance lessons, Merengue, Cha Cha & more! Get your Dirty Dancing on for your Hen Party weekend. We have choreographed special requests for Hen parties and weddings including this Michael Jackson Thriller routine taught in less than two hours for a hen party that was then performed at a wedding reception!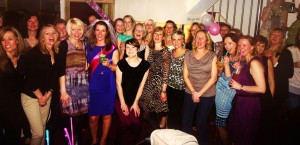 Birthday Parties & Celebrations
We also run other events including Birthday parties, Work do's, Christmas parties, Team building, in-house workshops, also Speed dating and any social event where you want Salsa & Latin dance to spice it up and have some fun!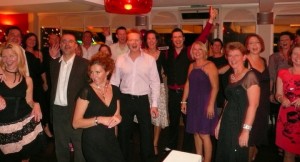 Wedding dance/Wedding reception
We can teach and choreograph your first wedding dance, helping you put a routine together that will impress your friends and family. Latin dances we teach include Salsa, Cha Cha Cha, Bachata and Merengue. We can teach a class and/or perform at your wedding reception too including your guests in the fun! Emergency dance lessons are available and you will be amazed how much you can learn in just a few sessions, though don't leave it too late!
Schools, Radio, TV work
We have successfully run Salsa/Latin dance lessons in Universities with students and teachers. Also in Schools with children of ages 5 to 16 in both public and private schools.  We have been asked by BBC radio to talk about Salsa & Latin dance and have worked with TV companies as dance instructors/advisors.